The Rescuer: Gay Romance and Pet Adoption
Even though I've had dogs and other pets as characters in books and stories, I've always wanted to focus on a story line with pet adoption and pet rescue. And I finally got around to doing that with The Rescuer. I think the blurb explains it all, without spoilers, and it shows how important pet rescue has become to all of us. And, there's a happy ending, too.
The book will be available everywhere very soon, but this link is to Smashwords. That's only because they put books up right away, where other sites like Amazon take a day or two. I'll post more links as I get them, and I'll post a few excerpts in the coming weeks, too.
After Keith's boyfriend, Chet, turns down Keith's ultra-romantic marriage proposal on the beach in Provincetown, MA, Keith is left devastated and confused about what to do next. He begins to question everything, including his career as the director of a unique animal rescue foundation that's partly SPCA and partly pet hotel.
Keith loves working at the SPCA more than life itself, and he loves the animals as much as the people in his life, but he knows his job just isn't good enough to convince Chet to marry him. It might be time for him to join the prosperous family business, become an executive like his brother, and give up on his simple dream of re-homing and rescuing animals. 
He winds up finding love and strength in some of the most unlikely places, one of which is with a shy, quirky 3-legged dog named Misty who teaches him the importance of trust and tenacity. Even though he's surrounded by all the things he loves most, from a mischievous pet monkey to a skunk who thinks she's a cat, Keith knows he'll never win Chet back unless he tries working at the family business. There's only one thing he's overlooked, and when he finally figures this out he realizes what's most important to him in this world.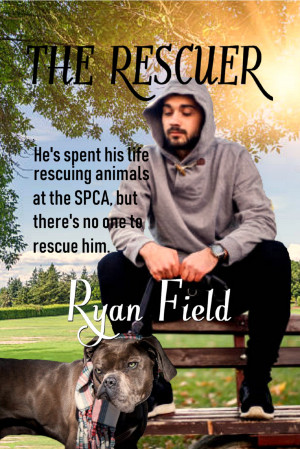 Pete and Chasten Buttigieg and Other Famous Gay Couples Who Met On Apps
This shouldn't really be surprising to anyone. I know it's not a shock to me. It's about 6 well known gay couples who met online through hook up apps. 
Even presidential hopeful, Pete Buttigieg, met his husband, Chasten, through a hook up app. 
"I met him through this app called Hinge," the 37-year-old confessed. "As soon as I saw his picture, I saw something in his eyes. I said 'I gotta meet this guy.' And then I did."
Buttigieg is

pronounced, boot-ajudge.  
Partially Nude Men In Berlin Based Rugby Club Locker Room
Here's a series of photos taken in the locker room of a Berlin based Rugby Club. I think it's SFW, and there's no full frontal nudity, but there are a few nude ass pics. So you can use your own judgment with this one…if you're reading this at work. If you're home, it's perfectly safe and there's nothing pornographic about it. At least I don't think there is. 
A one-off project from cult British photography zine 
Meat
 goes inside the locker room with of a Berlin gay rugby club.
I think they're great photos. All the guys are really good looking in a natural unplanned way. Normal guys with normal male bodies. You can check them out, here.