Justin Hartley's Romantic Butt Crack
There's a new holiday film coming out titled, A Bad Moms Christmas, and NBC's Justin Hartley from This Is Us did something mildly amusing.
She explains they met while she was waxing a certain part of his body.
"I'll hold my butt-crack open for you anytime you want, Carla," he tells her, warmly brushing her hair behind her ear.
"That is so romantic," Carla's friend says.
You can check that out here. I will definitely see this movie. Smile.
Melania's Tweet About Read A Book Day
Michele Obama took her fair share of this kind of thing, and so did every single first lady before her. No one took more abuse than Hillary Clinton as first lady. So there's no reason to tell me this isn't fair to Melania, or that we shouldn't do this to the first lady because she's not the president. The reason why people do this is because they're so mad at the things the president has done…like trying to ban trans people from the military…and in their eyes nothing is off limits anymore.
In any event, Melania Trump tweeted something safe about National Read A Book Day, and Twitter went after her just for sport.
You can see them for yourselves, here. 
Is is fair? Probably not. But there are a lot of things Trump does that aren't fair. So there's a price to be paid.
Twitter Is NOT A Dating Or Hook Up App
I'm always amazed by the people who mistake Twitter for a dating/hook up app. And it happens with both men and women all the time. In this particular case it's with gay men, all of whom recently discovered they were being catfished by a pro.
But they soon came to realize Parks Denton was not a real person at all: Gay Twitter had just been hardcore catfished by someone who latched onto the handle @ParksDenton and sent out a flurry of DMs, befriending dozens of smitten gay men along the way.  Today, everyone is reeling from the blow.
They trusted him. Conversed with him. Agreed to go out for drinks — even if he never showed up.
Here's the rest. It's hard to believe that anyone would take anyone that seriously on Twitter. It's Twitter. Think about that. Most of the AVIs are fake, there are more bots than we can even count, and half the time the person you're replying to is NOT that person at all. So please beware. And try not to take it too seriously. Twitter can be informative, educational, funny, and even inspirational, but only if you use it wisely.
BTW…I've been on Twitter since it began and I have never posted anything that didn't come directly from me. I don't have other people posting tweets for me either. I do it alone, and I keep it real there, but not everyone does. Don't get scammed.
Ryan Field Books
Said With Care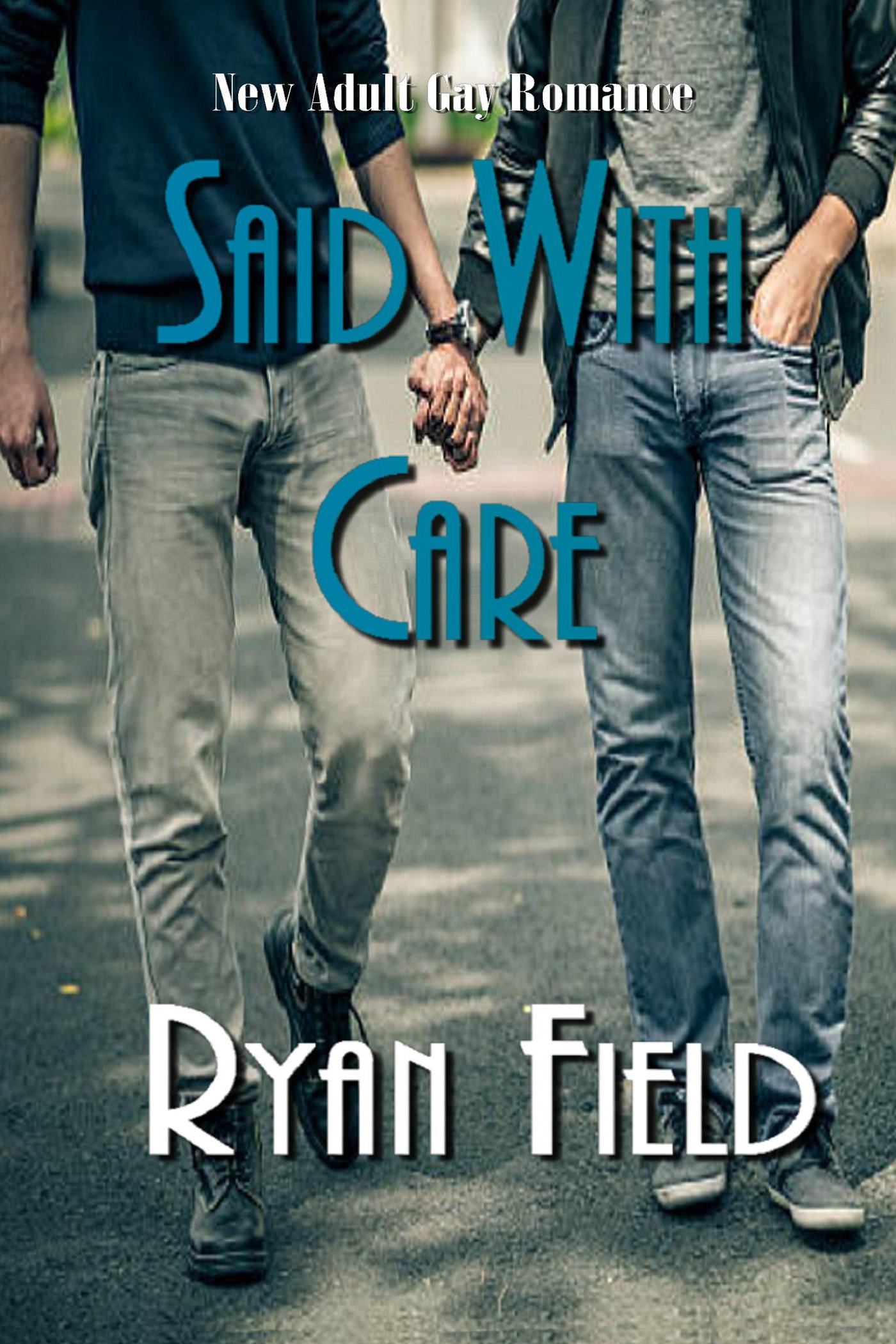 A PG Rated Gay Romance
Not All Gay Books Have Sex
In Their Prime by Ryan Field
Amazon