Journalist Who Exposed Russian Gay Torture Dies
This is sad…

Former BBC journalist, Liz MacKean, who broke the news of the shocking torture of gay men in Russia, has died.

She died at the age of 52 after a sudden stroke, reports the BBC.

MacKean worked on Channel 4's Dispatches program, where she produced the groundbreaking documentary, Hunted.
Michelle Obama Guest Stars In Will and Grace
Well, you have to give the Will and Grace people credit for THIS one. Pay attention. This is how you get people to watch an old time TV show, on failing network TV, that always promoted every gay stereotype that ever existed. And, a TV show that has a straight actor playing gayface, in spite of the fact that they turned down a gay actor once…John Barrowman…because they thought he was too straight. I'm not joking; check the link.
According to an In Touch Weekly exclusive, the former First Lady is set to make a guest appearance on Will & Grace when it returns this fall to NBC.

An insider shared the news with the magazine, stating: 'The details are still being worked out, but supposedly Michelle is up for anything, as long as it doesn't cross the line too much.'
There's more here. Nothing about this sounds definite yet.
Trans Business Woman Doesn't Feel Safe Visiting the US
You can't blame her for feeling unsafe. This entire "unsafe feeling" in general started when Mr. Trump decided to tweet that he wants a transgender ban in the military. That's not fake news. That's a fact. That's what Mr. Trump tweeted. I'm not letting it go. He wants to ban trans people from the military and from serving their country.
On the face of it, President Trump proposing a ban on trans people serving in the US military has little to do with me – I'm not a US citizen and I'm not in the military.

But it's not just one ban. Trump has rowed backwards the advances made under President Obama. He has made it clear LGBTI issues are not treated like other human rights issues. He has rescinded the protections for trans students in schools and dropped lawsuits which would protect LGBTI equality.
Ryan Field Books
Said With Care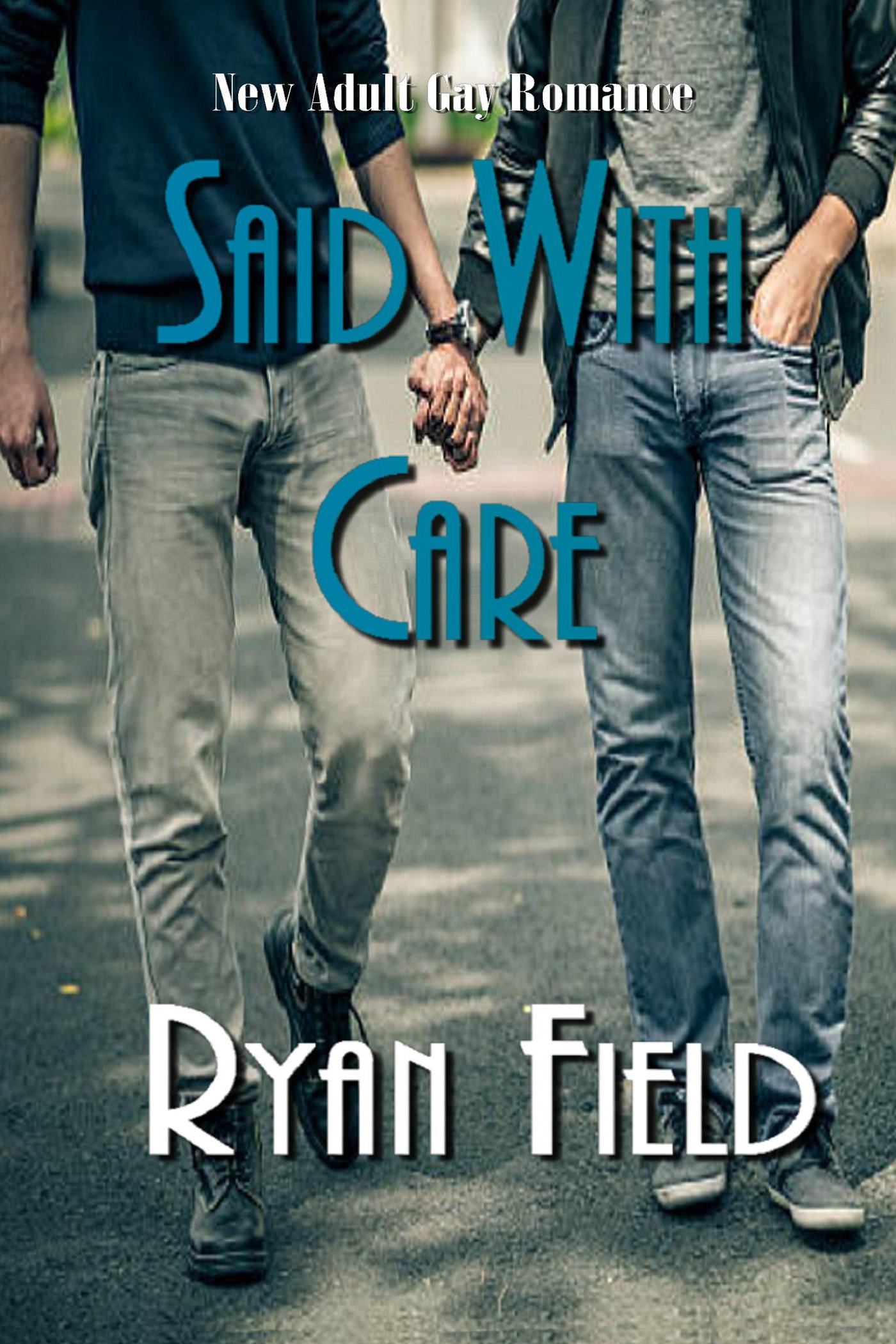 A PG Rated Gay Romance
Not All Gay Books Have Sex
In Their Prime by Ryan Field
Amazon