HBO Responds To "NoConfederate" Twitter Hashtag
I know there's more than one opinion about things like this, but I'm sharing it because I see it happen all the time to gays and others in the LGBTQ+ community. Someone coming from a place of huge white privilege in Hollywood (or big publishing) decides to make a movie or TV show (or book) about a minority, and they never even think to take into consideration that the minority should get the last word…always…on any content that is related to that minority.
I have posted about this time and again here, with projects like the Stonewall film and pretty much anything done by James Franco. I think the worst part about what they do is the fact that they are making money with this brand of exploitation. They see nothing wrong with it, and even if they do, they aren't going to admit that aloud.  It is interesting to note, however, that the Stonewall film was a huge flop. 
And now it's happening again to African Americans with an HBO series about some kind of twisted fanfic regarding slavery. But this time people are speaking up about it, and they're not letting them get away with it as easily anymore.
There was a hashtag on Twitter on Sunday that read, "#NoConfederate," which was basically a call to boycott HBO and this fanfic slavery series. This is how HBO responded to the outcry…
 "Everyone understands there is a high degree of getting this right. … If you can get it right, there is real opportunity to advance the racial discussion in America," Bloys said. "If you can draw a line between what we're seeing in the country today with voter suppression, mass incarceration, lack of access to public education and healthcare and draw the line to our past and shared history, that's an important line to draw and a conversation worth having. [The producers] acknowledge this has a high degree of difficulty. It's a risk worth taking." 
And this is what April Reign had to say. She's the woman who started the dialogue, #OscarsSoWhite.
"What confidence should we have in two gentlemen who can't talk about race on their own show and have had seven seasons to introduce significant characters of color?" Reign told The Hollywood Reporter. 
I don't watch Game of Thrones so I don't know what it's like, but I do know what's like to have people coming from places of privilege rewriting my culture and my history as a gay man. And I think people are finally getting sick and tired of these old standards that say it's okay to do this.
You can check the rest out here. And if you're on Twitter you can follow the hashtag #NoConfederate to show your support.
Gianni Versace's Longtime Partner Is Unhappy with American Crime Story's Versace
Here's yet another story of the way Hollywood takes it upon themselves to embellish someone's life without even consulting anyone who was there at the time. In this case it's Versace's long time partner, Antonio D'Amico, who actually found Versace's body.
D'Amico has been silent all these years, and if you read more you'll understand why. This traumatic event changed his life forever. But now he's speaking up, too.
"There has been so much written and said about the murder," the 58-year-old tells The Observer, "and thousands of suppositions, but not a trace of reality."

He claims he was never consulted about the series, which will be called American Crime Story: The Assassination of Gianni Versace, and says the images he's seen are highly inaccurate.

"The picture of Ricky Martin holding the body in his arms is ridiculous," he says, comparing it to Michelangelo's Pietà, in which Jesus' body lies in his mother's arm after being crucified.
You can read the rest here. There's a lot more. And they mention that this is part of Ryan Murphy's American Crime Story. Murphy is the same guy who did Feud, the mini-series about Joan Crawford and Bette Davis. And now Olivia de Havilland is suing Fox because of the way she was portrayed in Feud. Are we starting to notice a pattern here? Seriously.
A Gay Boy's Crush In Animation
This is nice to see for a change. It's adorable and I'd like to see more of it.
In A Heartbeat was created by Beth David and Esteban Bravo, two animation students at the Ringling College of Art and Design in Florida. It tells the story of a closeted boy who "runs the risk of being outed by his own heart after it pops out of his chest to chase down the boy of his dreams."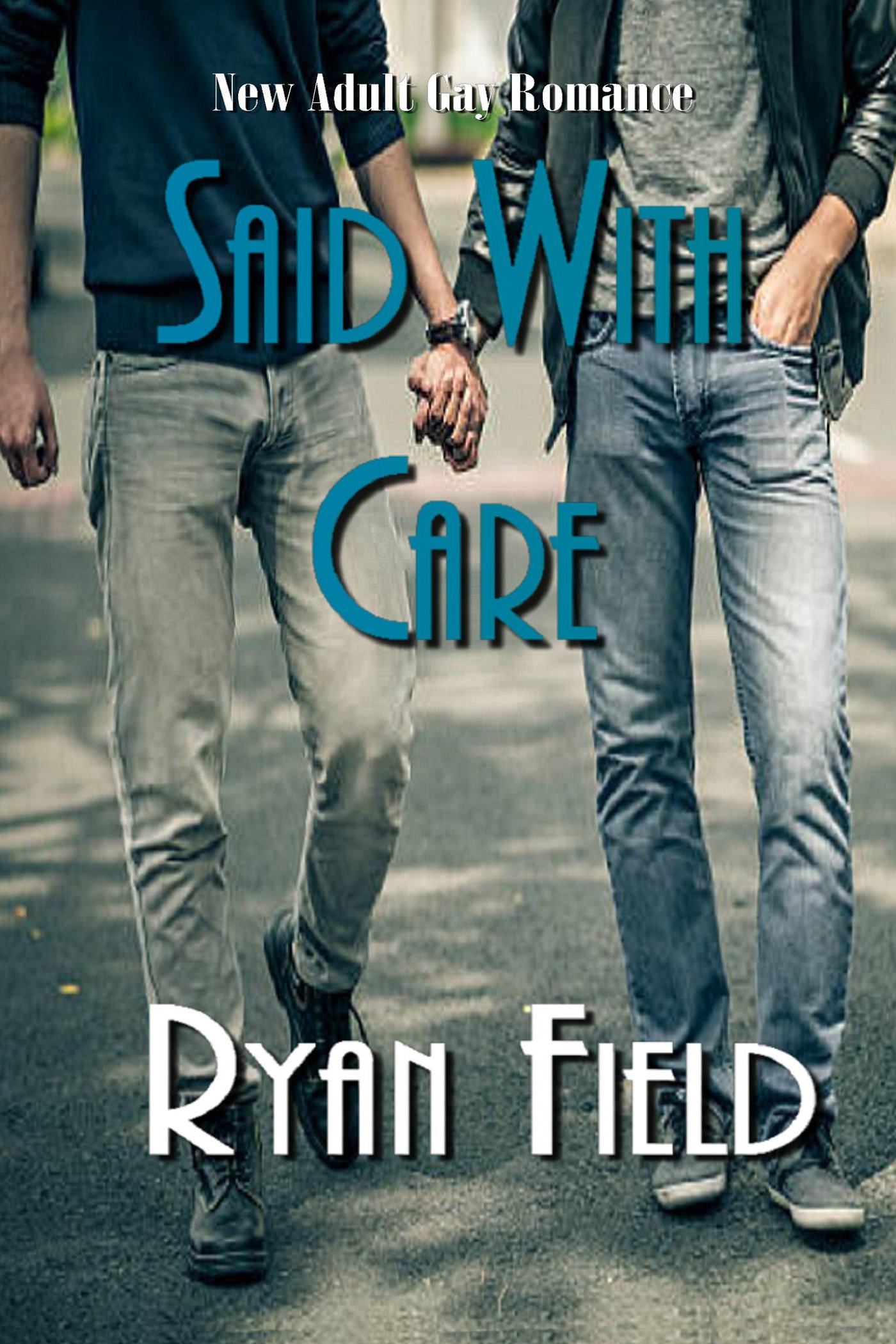 A PG Rated Gay Romance 
 Not All Gay Books Have Sex
In Their Prime by Ryan Field
Amazon