Ed Skrein Leaves Hellboy for Whitewashing Controversy

When I was in college I remember taking a History of Film course that was taught by Professor Harvey Flaxman. Harvey's claim to fame was the old cult classic, Grizzly.  He produced and wrote Grizzly. He was a fascinating teacher and I loved every class I took with him. And one of the things he talked about in History of Film was how Hollywood has always been notorious about whitewashing other cultures in films. Of course he didn't use the word whitewashing…or appropriation. But he did show us how they used to take white male actors who were over six feet tall and make them up in yellowface.
I can tell you for certain that if you even try to explain cultural appropriation and whitewashing to some straight white people you will never win the argument. You won't convince them, and you will leave shaking your head. They can't help themselves, so don't engage.
However, this article is interesting because it's still happening. It's happening with Asians, with African Americans, with Gays, and probably with some other group that I've missed. Straight white privilege doesn't seem to have lines drawn when it comes to these things.
At least Ed Skrein did the right thing with this one…
Less than a week after being cast in the Hellboy reboot as Ben Daimio, a Japanese-American character in the original comic book series, actor Ed Skrein has dropped out of the film, citing the brewing controversy over his hiring.

Skrein wrote on Twitter. "I accepted the role unaware that the character in the original comics was of mixed Asian heritage. There has been intense conversation and understandable upset since that announcement, and I must do what I feel is right."
You can read more here. I think I've gained a new respect for Skrein. And Skrein's reply is a lot better than the way Jim Sturgess replied to the controversy about yellowface in Cloud Atlas, which I posted about here back in 2012.    It's just kind of sad that it's still happening five years later.

"The Originalist" Play and Legal Same Sex Marriage
It took almost a century for someone to even mention, slightly, that Gone With the Wind was offensive to many people. And I think it might take even longer for anyone to mention how many things are offensive to LGBT people…even those "things" that don't seem offensive at first.
In this case I'm talking about a play I watched on PBS the other night called, The Originalist. It's not offensive in the sense that it hurt my feelings. I'm a lot tougher than that. But it's offensive in a way that makes me want to roll my eyes so hard they fall out of my head.
The Originalist is a 2015 play concerning the Supreme Court career of Antonin Scalia. The play was originally produced for stage performance in Washington DC in 2015 at the Arena Stage. Scalia was invited to meet with several of the actors and members of the production crew and helped the actors define the part portraying him as a character in the play. The play received positive reviews in The New York Times and has played in theaters from coast-to-coast in the United States from California to Washington DC. In March 2017, the play the broadcast nationally on Public Television in the United States with Edward Gero playing Scalia.
The play itself is not offensive, at least not on the surface. It's actually kind of brilliant. They get into a lot of discussion about legalized same sex marriage, and it's all very balanced and politically correct. However, as a gay person sitting there watching them argue same sex marriage back and forth, I can't say I didn't find it both amusing and offensive. Conservative Scalia argues facts and the constitution, while his ultra liberal clerk argues humanity, love, and heart.
Neither one of them could be called out for being wrong. But it's always been more than just those basic arguments. Just imagine me sitting there watching, a gay man who has been with his husband for over twenty years. My first thoughts were why aren't they mentioning inheritance taxes, and power of attorney. Why aren't they mentioning all the pragmatic things gay couples deserve just like straight couples. Maybe it's too boring to talk about those things?
I'm not really sure. But the play is very good and I'm glad I watched it. I just wish they'd been a little more on target and realistic when it comes to legalized gay marriage and what it really means to long term gay couples.
Then again, look at how long it took for someone to talk about Gone With the Wind for what it really is.
You can read more about the play here. 
Gay Couples Who Didn't Use Condoms
This is really dumb. And for a variety of reasons. They did some kind of idiotic study where they asked gay men if they used a condom the last time they has sex and it turns out over two thirds didn't use a condom. But it's highly flawed, and here's why…
Despite the majority admitting their last sexual encounter was without a condom, this did not always indicate unprotected sex was necessarily dangerous. Same-sex couples who are married or in committed long-term relationships may choose not to use condoms when having sex with each other. 
Check out the comments, too. You'll see that most agree with me on this one.
Ryan Field Books
Said With Care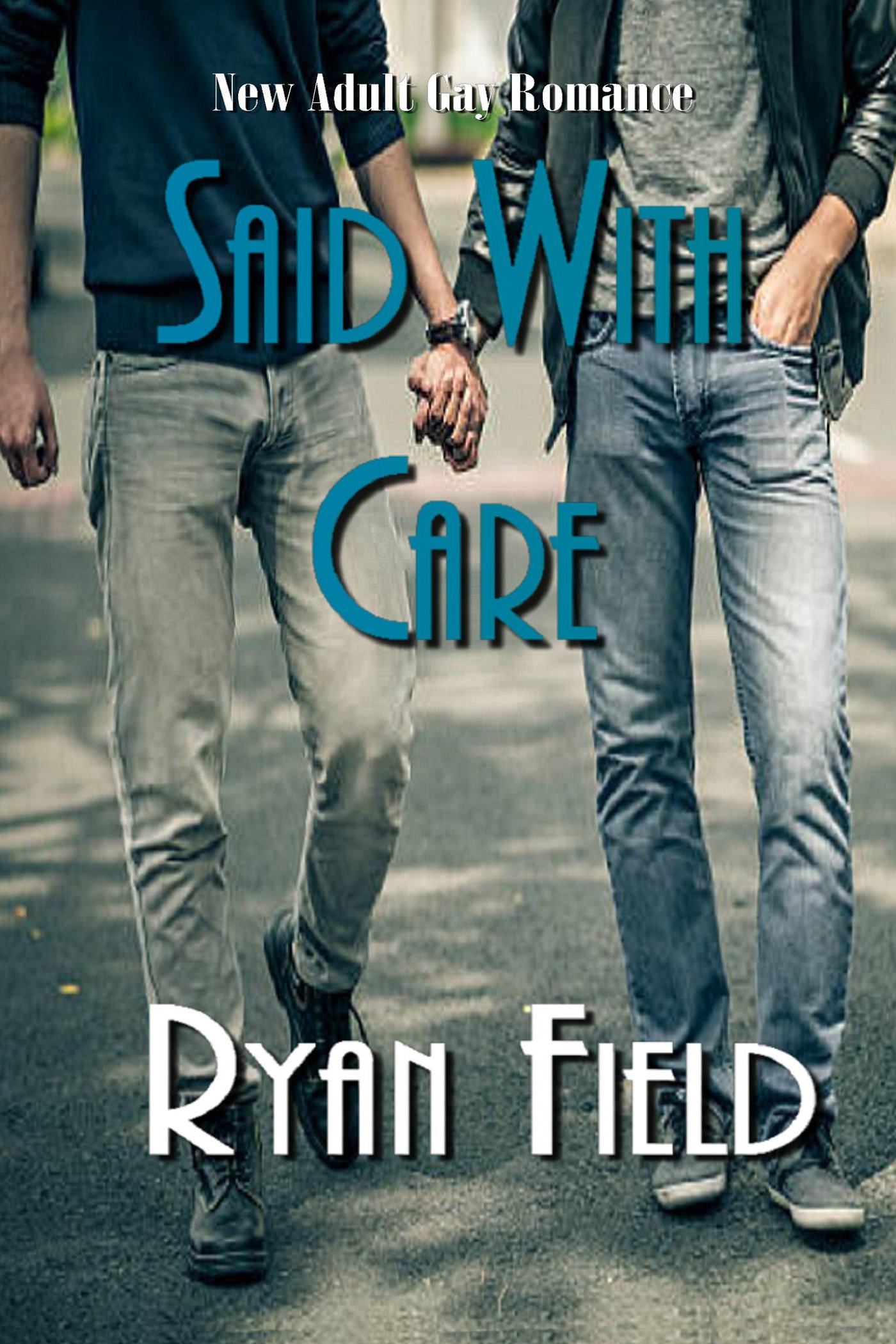 A PG Rated Gay Romance
Not All Gay Books Have Sex
In Their Prime by Ryan Field
Amazon