Big Brother Braden Bacha's Online Start Up "Hip World Art"
I recently posted about a new start up I found called Hip World Art. I posted about that here, and here's some background if you don't feel like clicking. (There's a lot more back story at the link.)
The other day Bacha shared a link to a new web site he's calling, 
Hip World Art
. He's doing this in collaboration with artist, Ani Orris. Most of you know that I owned an art gallery in New Hope for 10 years where I repped over 100 artists, and my second passion in this life is art. I prefer cutting edge modern to quiet landscapes. I like abstract art that mingles with pop culture…because I love pop culture. And I found a lot of things I liked on Bacha's new web site.
In any event, this is a follow up post because I ordered one of the shirts from Hip World Art and it came in the mail the other day. I really hesitate to call them T-shirts because I like the product so much…they feel better than T-shirts.  
Here are a couple of awful selfies I tried to take in my guest bathroom of me wearing the shirt. As you can see, I'm not the greatest photographer. But then again, I hate posting my photo so much online, you know I really like a product when I'm willing to do this. You can see the image much better at the link to Hip World Art, below. 
As for sizing, I found that a medium was perfect for me. That's my usual size in almost anything, so these shirts do fit true to size. And that's not always the case when you're ordering clothes online. 
I don't think you'll be disappointed.
Here's a link to Hip World Art
. There are a lot of choices. It's also very simple to navigate, and you can get lost there for a while just looking at the images. And… the product arrived fast. 
93 Year Old Mom's 50 Years of Pride
I saw this one on Twitter and wanted to share it. 
(CNN)Every year on the last Sunday in June, Frances Goldin can be found on the northwest corner of 18th Street and 5th Avenue in New York.
The 93-year-old mother has carried the same sign to the city's gay pride parade every year since the early 1970s. Her sign reads, "I adore my lesbian daughters, keep them safe."
You can check this out here. It's nice when family is supportive. My family always has been, and so has Tony's. But I have seen my share of people who didn't get that kind of family support and it's always so sad. 
5 Reasons Not To Use Multiple Pen Names In the Digital Age
Here's a publishing post from Anne R. Allen's publishing blog. To this day, I have never once seen a post there that I disagree with. Her publishing posts are current, spot on, and I don't think you can go wrong. And you know I totally agree with something if I link to it here. 
This pen name post is something I feel very strongly about. The world is very different for authors now, and the digital age is the reason for these changes. If you want to be as professional as possible, you have to learn to move forward with these changes. 
It's a long, in-depth post and I'm not going to excerpt because I really think/hope that everyone should read this in full. 
I'm sure some of you will disagree, and that's your choice. Just as it's my choice to agree. Allen does entertain a comment thread, so you can leave comments there, too.
Side note: I once had a publisher ask me to use a pen name, and I didn't want to do it. But I did agree to do it against my better judgement, and it crashed and burned for every single reason Allen mentions in the post. I can promise you that I will never do it again.  
Said With Care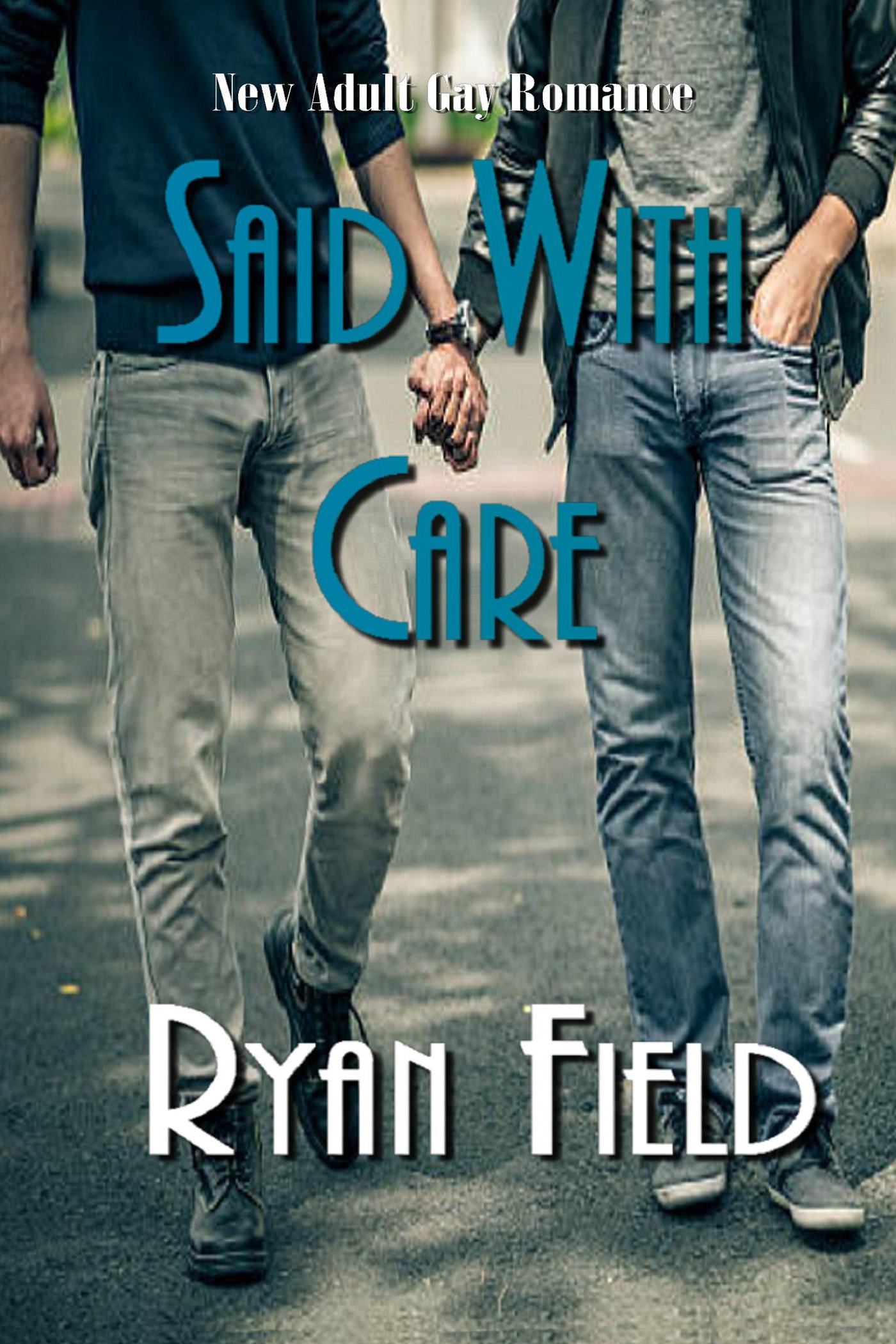 A PG Rated Gay Romance
Not All Gay Books Have Sex
In Their Prime by Ryan Field