A Young Widow's Promise and the Confederate Soldiers She Buried In New Jersey



In a remote part of Salem County, in deep southern New Jersey, there's a place called Fort Mott. And next to Fort Mott there's a place called Finn's Point National Cemetery that has a confederate monument. Ironically, the biggest claim to fame is that Andrew Cunanan, the guy who murdered Versace, also murdered the caretaker at Fort Mott in the 90s while he was on the run. I'm familiar with these places because I grew up in Salem County, NJ and I used to jog there every morning. I still have family in Salem County.
With that said, I had no idea when I wrote A Young Widow's Promise there would be so much turmoil over confederate statues and monuments. For us…locals…it was just history and we never paid much attention to it. And my main character, Felicia Roundtree, only did what she thought was best at the time when she turned her front yard into a burial ground for confederate soldiers.
Felecia Roundtree is thirty-seven years old, she's already lost her husband in battle, and prays each morning her two young sons live to see another day. With her own two hands, she's turned the front of her property at remote Locust Point, NJ, into a burial ground for unknown Confederate prisoners of war, hoping someone will return a kind gesture to her own loved ones. Then one morning in August, just after she has a vision of her dead husband, three Confederate prisoners of war turn up at her doorstep begging for mercy. One is near death; the other two aren't much better. Though she's reluctant at first to help the enemy, she offers them food and shelter, and then eventually begins the romance of her lifetime with a young old Confederate named Calvin. When she learns a deep dark secret about the other two Confederates, she's not sure what to think. Felecia has no idea she's even falling in love. Nor does she realize she's preserving an important part of American History. But she's true to her promise every step of the way.

You can check that out here. 
And here's a link and some info on Finn's Point Cemetery. I think it's an interesting piece of history that we don't hear about very often, especially in New Jersey. And timely because of all the controversy over confederate monuments.
Originally purchased by the federal government to build a battery to protect the port of Philadelphia, the land became a cemetery by 1863 for Confederate prisoners of war who died while in captivity at Fort Delaware. One hundred and thirty five Union soldiers who died while serving as guards at the prison camp are also buried here. The death toll among prisoners of war and the guards was high, especially in the latter part of 1863 and throughout 1864. By July 1863, there were 12,595 prisoners on the island at nearby Fort Delaware which was only about 75 acres (30 ha) in size. Disease was rampant and nearly 2,700 prisoners died from malnutrition or neglect. Confederate prisoners interred at the cemetery totaled 2,436 and all are in a common grave as can still be seen as a huge pit in the north western corner of the site near the monument.

Perez Hilton's Emotional Exhibitionism
I'm still trying to figure this out one, so I honestly can't comment. I swear they write these articles in some kind of secret code lately.
The story so far: Perez Hilton wants fans to know he's thankful for the support they lavished upon him in the minutes and hours following a video he posted to Instagram in which he forthrightly succumbs to a bout of weepies and bereft boo-hoos.

The blogger and reality TV casualty revealed in the tear-stained, self-directed clip that he was absolutely gutted after being unceremoniously fired from a "career changing" role.
There's more here. And there are comments.
Steve Grand's Year of Addiction
Here's a story about Steve Grand's struggle with alcohol addiction. I hope he's getting the help he needs.
Steve's drinking became a problem after a seven-year relationship came to an end that started when he was only 18 years old. The extreme ups and downs were made even more intense by the fact that during that time, the spotlight found Steve after his "All-American Boy" music video hit the internet in 2013. 
There's more here.  You can follow him on Twitter where he keeps in touch with his fans regularly. Not too many have the kind of interaction with fans, which is nice to see.
Ryan Field Books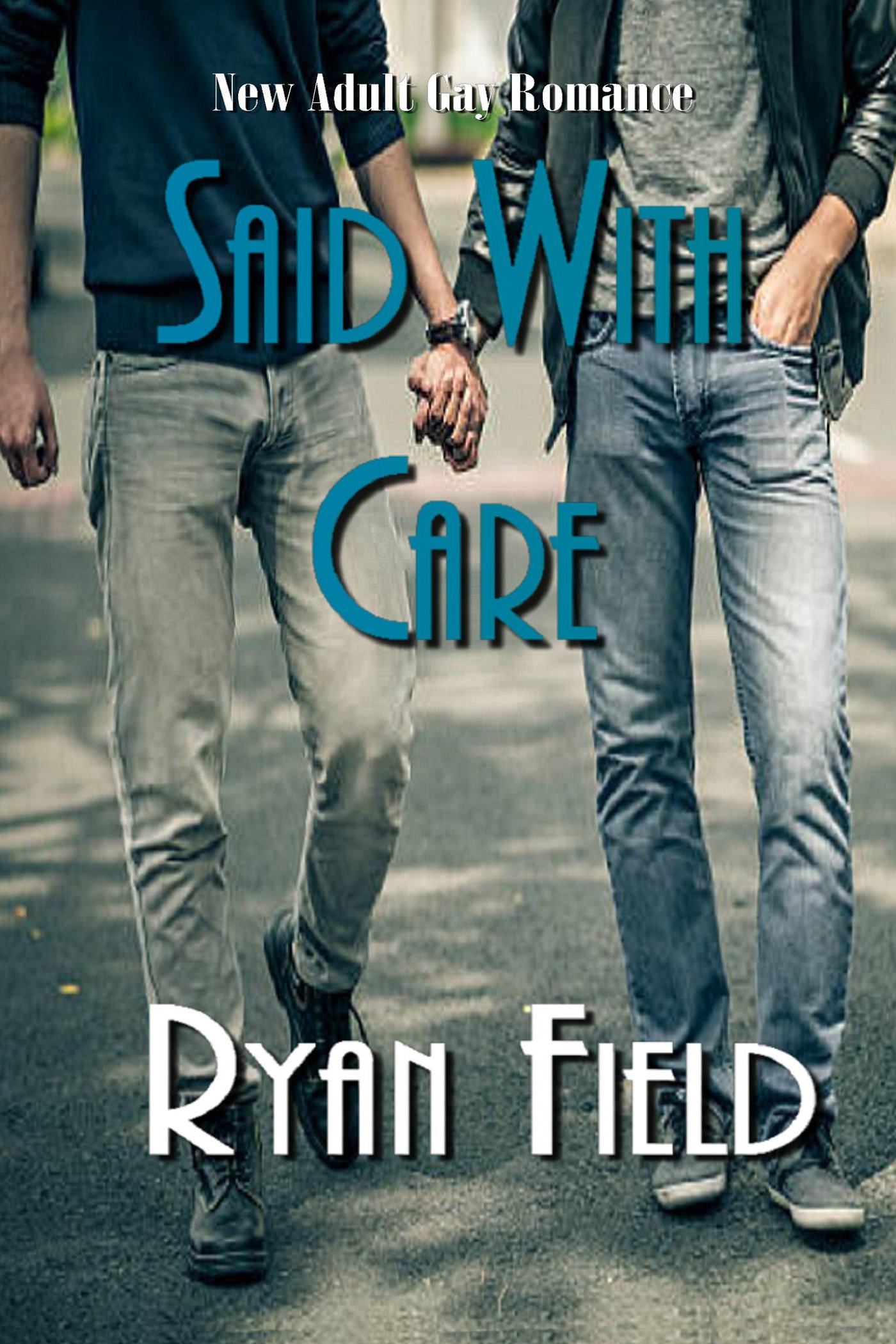 A PG Rated Gay Romance
 Not All Gay Books Have Sex
In Their Prime by Ryan Field
Amazon