My FREE Books On Smashwords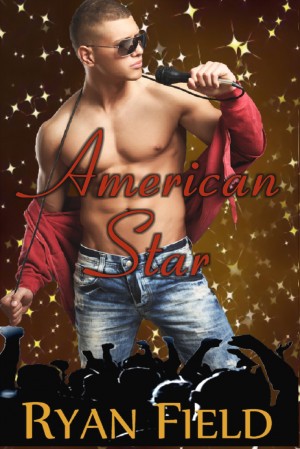 I honestly don't know much about this. All I know is that there's a special over at Smashwords right now and many of my books are free. I think this also covers Barnes and Noble and a few other venues…but don't quote me. Readers know a lot more about this than I do.
I wish I could tell you more, but I really don't know how it works. Tony always handles these things. I just know that whenever a book of mine sells…even if it's free…through Smashwords I get an e-mail.
American Star is one of the free books. And I know there are others.

Homophobic Hungary Removes Ban On Gay Blood Donations
Back in the early days of the AIDS crisis many countries, including the US, placed bans on gay and bisexual men making blood donations. At the time, there was so little we knew about AIDS no one really questioned this much. However, a lot has changed since those days, and finally people are starting to see this. Hungary recently dropped their ban on gay and bisexual men donating blood.
In mid-April the National Blood Transfusion Service of Hungary issued a new policy that all people, regardless of sexuality, can donate as long as their sexual behavior is not considered "risky" — the gender of partners will not play into risk assessment.

You can read a lot more, here. Now this all sounds well and good, but there's a twist. Ironically, there's still a great deal of homophobia in Hungary. I guess it's okay to get our blood, but not okay for us to legally marry. 


A Gay Erotic Thriller Neverland

Queerty is doing a daily entertainment series they're calling "Quarantined."  In other words, every weekday during the COVID quarantine they'll be sharing a piece of queer entertainment. They'll also be doing something else on weekends to keep people busy. 

The piece I'm linking to right now is about an erotic film called Neverland. 

Director Gregor Schmidinger blessed us with this film on the festival circuit last year. It's entranced us ever since. Nevrland follows Jakob, a gay, closeted 17-year-old living with his emotionally distant father and catatonic grandfather. 

You can check this out, here. It looks fascinating. I'm going to try to follow these links. 



"A wonderful story that I loved. The characters were well developed, and strong. Gus: A sweet young man. Doing something for all the wrong reasons. Craig: his boyfriend, he'll go along with anything Gus say. Henry: Gus father a no nonsense man, who's husband died last year. I enjoyed this story."
What readers said about "Altered Parts"
"Best Gay Novel In Years. This story will stay with you and you will feel you know every character and the beauty of their home in the mountains of North Carolina."
While the book is easily readable, it also addresses emotions stereotypes and relationships. I would have preferred it be 3 times as long and tragically most guys don't find happy endings as depicted.. but in a short book, it provides food for thought, clarity and insight.. far more and better expressed than 99% of gay fiction . I don't think it could have been done better.