Once Upon a Castle by Ryan Field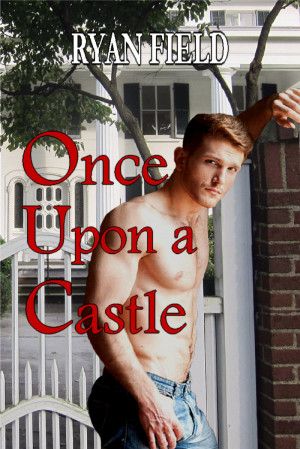 My newest release, Once Upon a Castle, just dropped and I only have a link to Smashwords right now. But it will be released on Amazon and all other venues. And it will be available in e-book or print book. 

There's a lot about this book that I enjoyed writing, and one point of interest is the setting. The majority of the book is set in a small town in Louisiana. But I wanted to make a point of NOT romanticizing the old south and old plantations…that old stereotype. In fact, I wanted to do just the opposite and I hope I did that. 

Here's the blurb and I'll post a link below.

Barry is a bright, handsome young gay man in a loveless gay marriage who decides he needs to take a break from his life in New York. So he talks his best friend Shawn into leasing a beautiful, magical old house in Louisiana for one month called Magnolia Castle.

Shawn is a handsome ex-model and he's married to an aggressive woman named Kayt who rules every aspect of his life. The thought of getting away from New York with Barry for a month is almost too good to be true.

There's nothing about Magnolia Castle's history that's typical. It doesn't even look like a castle, and it's not one of those romanticized old southern plantations either. Magnolia Castle was built by wealthy people who were part of an anti-slavery society in the old south, and it was never intended to be a working plantation.

In order to afford Magnolia Castle for one month, Barry and Shawn find two unusual people to share the expense. One has massive world fame and the other is hiding a deep, personal secret no one knows.

They all think they are going there to reflect on their lives, however, they soon discover that nothing at Magnolia Castle can be predicted. And even though Barry never thought he would find true love again, he finds himself in a complicated situation with a man named Dusty Rhodes, where true love still might be a possibility.

Smashwords Link 
Amazon Link

"Love Simon" Sequel On TV For June Pride Month

I loved everything about the movie, "Love Simon," so this was great to read. I just hope it doesn't turn out to be disappointing like so many other film to TV projects I've seen. I also hope it doesn't turn out to be yet more blatant Hollywood rainbow washing.  I've learned to be cautious. 

A Love, Simon spin-off will be coming to the small screen this June. As we reported on Queerty last November, the groundbreaking, 2018 Disney movie, which featured a gay lead character, has spawned a TV spin-off.

Here's the link to read more. According to this piece, the title will be changed to "Love, Victor," and an actor maned Michael Cimino will play Victor. I have no idea whether Cimino is openly gay or he'll be playing gayface. You never know with Hollywood. As it stands, there's already been controversy with this one. It was supposed to be on Disney but they didn't think it was "family-friendly" so Hulu picked it up. It reminds me of the Hallmark debacle last year.

I'll never understand the whole "family-friendly" thing. Gay people have families, too.  If you don't like something with gay content just don't watch it. I don't watch Jesus or religious TV shows but you don't see me complaining about them. 




"Best Gay Novel In Years. This story will stay with you and you will feel you know every character and the beauty of their home in the mountains of North Carolina."
What readers said about Kendle's Fire. 
While the book is easily readable, it also addresses emotions stereotypes and relationships. I would have preferred it be 3 times as long and tragically most guys don't find happy endings as depicted.. but in a short book, it provides food for thought, clarity and insight.. far more and better expressed than 99% of gay fiction . I don't think it could have been done better.
Written by Lambda-Award winning author Ryan Field, A Starr Is Born is a queer retelling of an old rags to riches trope that's been reinterpreted many times, but this time it's totally different with gay main characters, a gay love story, and a gay male point of view. It's partly a light-hearted parody and partly sarcasm. It's also highly erotic and charged with authentic, emotional gay male romance.
From the day they meet for the first time until the day their lives change forever, Harrison Parker and Morton Starr were destined for greatness—and each other. A Starr is Born follows the paths of handsome, badly-behaving rock star Harrison Parker and sexy gender-bending performer Morton Starr, who is just starting his career.
Morton is so madly in love with his husband, Harrison, he'll do anything to please him, including overlooking all his self-destructive issues. However, as openly gay Morton gains more fame and success in the mainstream with his popular gay love songs and his unique gender-bending image, and Harrison continues to slide downhill, there comes a point where everything has to change. And when that climax finally happens, Morton isn't certain about anything in his future or his marriage.
How to be a Good Gay Bottom