Pink Triangle: From Nazi Label to Gay Pride

I like to post about stories like this because I think it's important that every one knows what the past was like for LGBTQ people. The roots to Pride are deep and complicated, and it's always been a struggle. 

Before the pink triangle became a worldwide symbol of gay power and pride, it was intended as a badge of shame. In Nazi Germany, a downward-pointing pink triangle was sewn onto the shirts of gay men in concentration camps—to identify and further dehumanize them. 

Here's the link to more. There's a lot more detail about how gay people were treated in Nazi Germany, and there's a photo of gay men actually in one of the Nazi concentration camps. I've never actually seen a photo until now. 


Town That survived Typhoon Has First Gay Pride

I love stories like this. Everything about them. It shows that there are LGBT people everywhere in the world and that the human spirit cannot be broken beyond repair. 

A small town in Eastern Samar that has survived poverty, natural disasters, and isolation is working with a limited budget to hold its first Pride. 


Festival founder, Roel Andag, said the rainbow crossing sent a message. That message was not only to people in town but to other LGBTI people in the region. They want other LGBTI people to know San Julian is a safe place for them.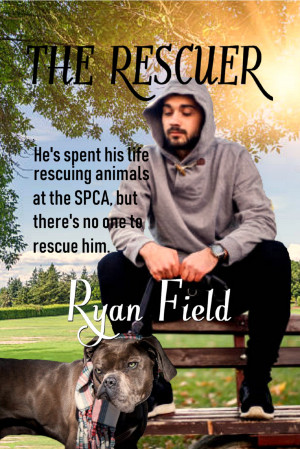 Reader Reviews: "
This story will stay with you and you will feel you know every character and the beauty of their home in the mountains of North Carolina. A sequel is in order and a film as well. Bravo Field"