Anti-Trans Athlete Martina Navratilova Hosts Documentary On Trans Athletes
This just keeps happening time and again, and up until now no one ever said anything about it. It's an article about how the outspoken anti-trans athlete, Martina Navratilova, will be hosting a documentary on trans athletes. I don't understand why they can't have someone objective do things like this. I'm not opposed to listening to facts or civil discussion, but frankly I'm sick and tired of opinions. Navratilova is on record with regard to how she feels about trans women competing in sports.
However, in February, Navratilova published a very anti-trans op-ed in the UK paper The Sunday Times where she repeatedly (and incorrectly) called transgender women "men," and also said that allowing trans women to compete with other women was "insane" and likened it to "cheating."

You can check the rest out here.   I won't be watching this documentary. 



Should He Tell Co-Worker Her Teen Son Is In Gay Porn

Here's one of those questions that popped up in the advice column, Dear Prudence. Some 38 year old guy who's obviously into much younger guys spotted his co-worker's 18 year old son doing gay porn and now he wants to know if he should tell her what her son is doing. 

I always tipped generously whenever I saw his show. He didn't show his face, but his bio mentioned that he's a high school senior who lives in the same metropolitan area as me and likes daddies….

Here's more. It goes into some more detail, and the reply from Dear Prudence is pretty spot on. And don't miss the comments. 

I say mind your own business.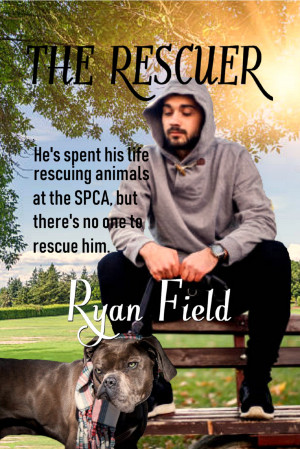 Reader Reviews: "
This story will stay with you and you will feel you know every character and the beauty of their home in the mountains of North Carolina. A sequel is in order and a film as well. Bravo Field"