Gay Porn Star Casey Jacks Dead At 29
Here's another sad story of a gay porn star dying much too young. Casey Jacks' agent confirmed the announcement via Twitter.
Crisco said: 'It's with a very heavy (heart) that I write this. Casey Jacks passed away yesterday. His brother just confirmed the news.

Here's a link to read more. There's no cause of death at this time, and of course people are speculating, because that's what people do. They speculate without knowing the facts. The article gets into more facts about other porn stars who've died young.

RIP That's just too young. 


Marvel Adding More LGBTQ Characters

I've been seeing discussions all over social media about LGBTQ characters in Marvel films. It's not my genre, but there are many people excited over this. There's even been some uproar over something that happened with Avengers: Endgame. I didn't see it so I can't comment. 

"It's a priority to have authenticity, to increase representation, to give greater representation to actors who have not traditionally been represented in mainstream movies on the big screen."


Here's the whole story. 


70% of Voters Would Vote For a Gay President

There's a new poll out that's interesting. I have my doubts about it, and I don't trust any polls any longer, but I'd like to think this is true in the most general sense. 

The poll, which was conducted by Quinnipiac, found that 85% of Democrats and 46% of Republicans were willing to see a gay man become president.

They get into more about Pete Buttigieg. Here's the link.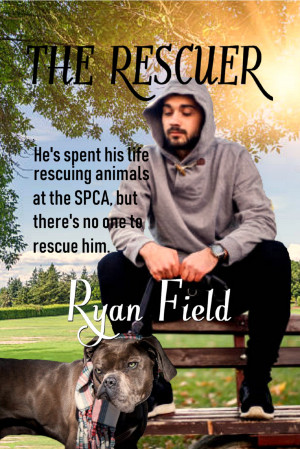 After Keith's boyfriend, Chet, turns down Keith's ultra-romantic marriage proposal on the beach in Provincetown, MA, Keith is left devastated and confused about what to do next. He begins to question everything, including his career as the director of a unique animal rescue foundation that's partly SPCA and partly pet hotel.
Keith loves working at the SPCA more than life itself, and he loves the animals as much as the people in his life, but he knows his job just isn't good enough to convince Chet to marry him. It might be time for him to join the prosperous family business, become an executive like his brother, and give up on his simple dream of re-homing and rescuing animals. 
He winds up finding love and strength in some of the most unlikely places, one of which is with a shy, quirky 3-legged dog named Misty who teaches him the importance of trust and tenacity. Even though he's surrounded by all the things he loves most, from a mischievous pet monkey to a skunk who thinks she's a cat, Keith knows he'll never win Chet back unless he tries working at the family business. There's only one thing he's overlooked, and when he finally figures this out he realizes what's most important to him in this world.
Reader Review: 
This story will stay with you and you will feel you know every character and the beauty of their home in the mountains of North Carolina. A sequel is in order and a film as well. Bravo Field
Have you ever wondered what it might have been like for two young men who fell in love in 1940? Well that's exactly what happened to young Joe Buddy Barnes and a cowboy drifter named Clay Totten.
Even though he's great at running his family's general store and fixing machines, Joe Buddy can't seem to figure out how to fix his own life. The fact that he lives way up on remote Buddy's Mountain in Western North Carolina, with two spinster aunts, doesn't help his situation either. Although his aunts devoted their lives to him, one aunt never got over a long lost love and the other was born a man who always identified as a woman.
Then one hot summer afternoon in 1940 everything changes. While Joe Buddy is swimming in the creek he accidentally meets a tall, dark cowboy from Wyoming named Clay. He's a drifter who is only passing through North Carolina on his way to Florida, where he plans to enlist in the military.
There's an instant connection, and Joe Buddy winds up bringing Clay home for supper that night because he feels sorry for him. However, Joe Buddy suspects there's more to Clay's story than he's telling, and he persuades Clay to stick around long enough to find out. As each event unfolds, these two young men move forward in ways that neither one of them ever expected. And as World War II lurks in the not so far off distance, there are some interesting changes coming to Buddy's Mountain you won't want to miss.