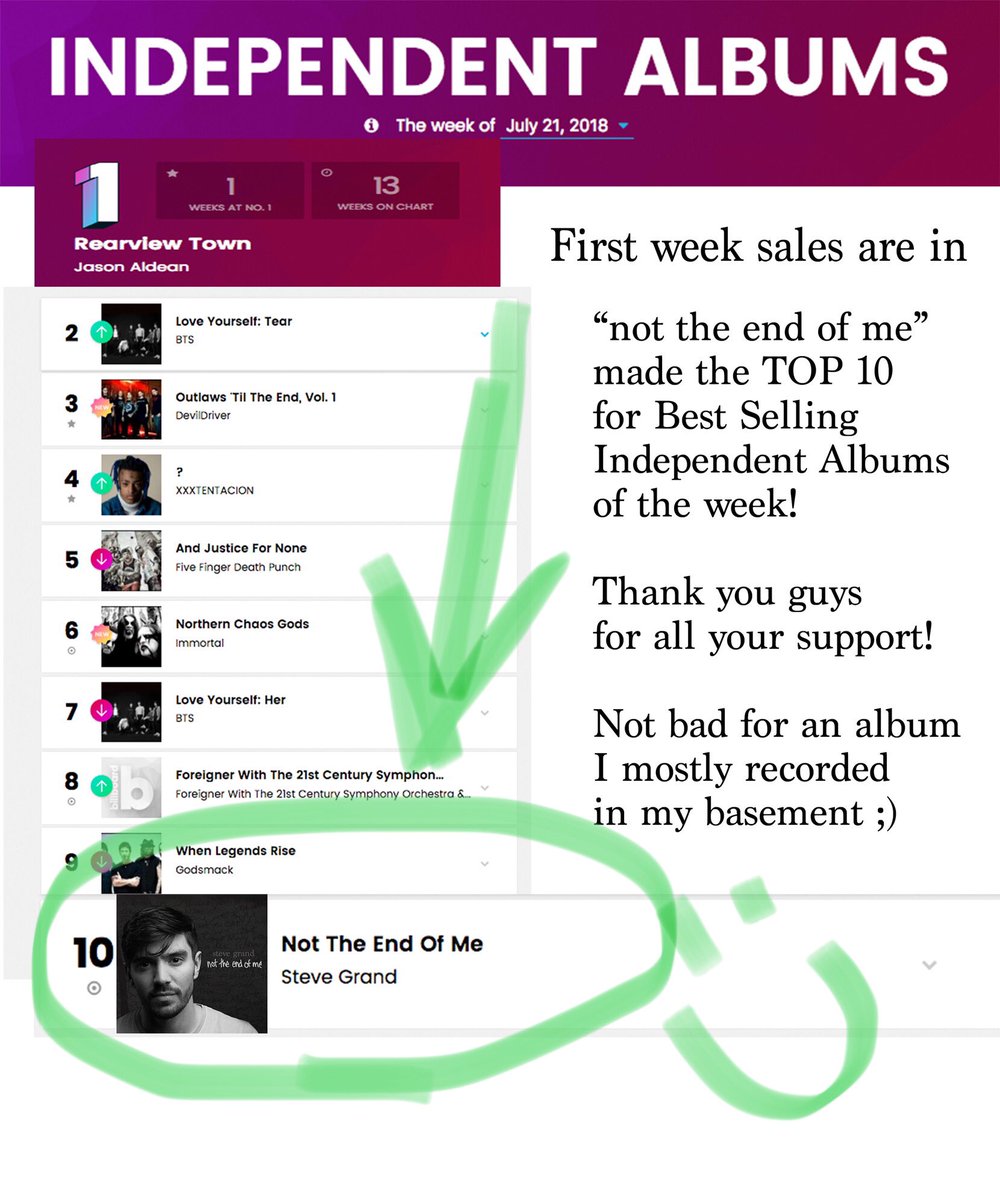 Trailblazer Steve Grand Hits Indie Charts
This is big. 
And it's well deserved. 
Steve Grand is a lot more than an openly gay performer. He's an openly gay performer who has worked hard to build a fan base and a music career all on his own. 
His newest album, Not the End of Me, just made Billboard's Top 10 bestselling albums in the first week it was released. 
For the rest of the summer he's performing at the Art House in Provincetown, MA. So if you're going to be in P'town any time soon, you'll want to check him out. 
He interacts with his fan base all the time, and he tweets like a true gentleman. You'll never be offended. 
Christian Doctor Fired For Not Using Transgender Pronouns
I hate to say this, but I think we'll be seeing more transphobic stories like this. And it's almost always based on some kind of religious belief.   
A UK doctor who was fired for refusing to refer to transgender people by their preferred gender pronoun says there is a "climate of fear" in his profession with staff "trained to inform" on one another for breaching discrimination laws.
The Guy From the 10 Inch Penis Story Says He's Not A Ho
I recently posted about a young guy named Fredy Alanis who had a random hook up with another guy who has a 10 inch penis. After performing fellatio on the guy with the 10 inch penis, Alanis wound up in the hospital with a damaged wind pipe. 
And here's an excerpt from a follow up where Alanis wants to clarify a few things…
For starters, his parents aren't happy with his viral fame, and it's partially because he was misquoted in the article. "It's really impacted my personal life as far as it comes to family life, because my parents are super upset about it," Alanis explains. "They are still upset about the article."
Frankly, I think people are too judgmental and I see nothing wrong with what he did…or even with what he said. I hope they haven't been too rough on him. 
In Their Prime by Ryan Field
Altered Parts: Limited Edition