Russians Go To Norway For Pride Parade

I hope I'm not offending anyone by saying, "Russians," instead of, "Russian People." You see, last week a transgender person left a comment on one of my posts and she told me that I had offended her because I had used the word, "transgenders," instead of, "transgender people." As always, my post was something that supports people who are transgender. So now I'm starting to wonder what's safe to write. But this article I'm linking to used the word, "Russians," in their title, so I think I'm safe and I don't think I'm offending any Russians…or Russian People, if you will. I just wanted to clarify in case anyone else gets offended, which seems to be happening more and more these days.
In any event, here's something a lot more serious to worry about. In order to celebrate Pride, Russian LGBT people have to cross the border to feel safe. I know things aren't perfect in the US, especially right now, but at least we don't have to leave the country to experience Pride events.
She was one of about 50 people from Russia, Belarus and Kazhakstan who joined the first ever pride parade in Kirkenes, Norway's border town to Russia in the north. Valentina is psychologist and was the leader of "The house of Equality" project at Maximum, the group for support of LGBT community in Murmansk. Maximum was an NGO that closed down after being listed as "foreign agent" a few years ago.
There's more here. There are a few photos and it looks like a very nice, positive event.
Comedian Lavell Crawford Says LGBT People Are Effing Weird
I don't totally get this one. This guy's dad is openly gay.
"No matter how much they're getting accepted, it's still f*cking weird," he remarked. "Now they're trying to get their own bathrooms and sh*t [even though] it's still not the norm."

Check out the rest here. He actually admits that after his dad came out he was worried he might turn gay, too.
Instagram Studs Share Best Muscle Tips
I don't know about anyone else, but last week I had to stop following six different guys on Instagram because I got so tired of their endless half naked selfies in bathrooms, gyms, and wherever else it's legal to take off their pants. That's all I was seeing. You can ruin a good thing.
In any event, there's this…
To help find out how some of our favorite Instagram studs maintain their muscular physiques, we asked them to share their best fitness tips. If you're tired of hitting the gym and not seeing the results you want, check out the advice below.
You can read this one here.  Some of the advice isn't bad, especially if you're having issues. I've learned more from things like this about working out than I ever learned from personal trainers.
Said With Care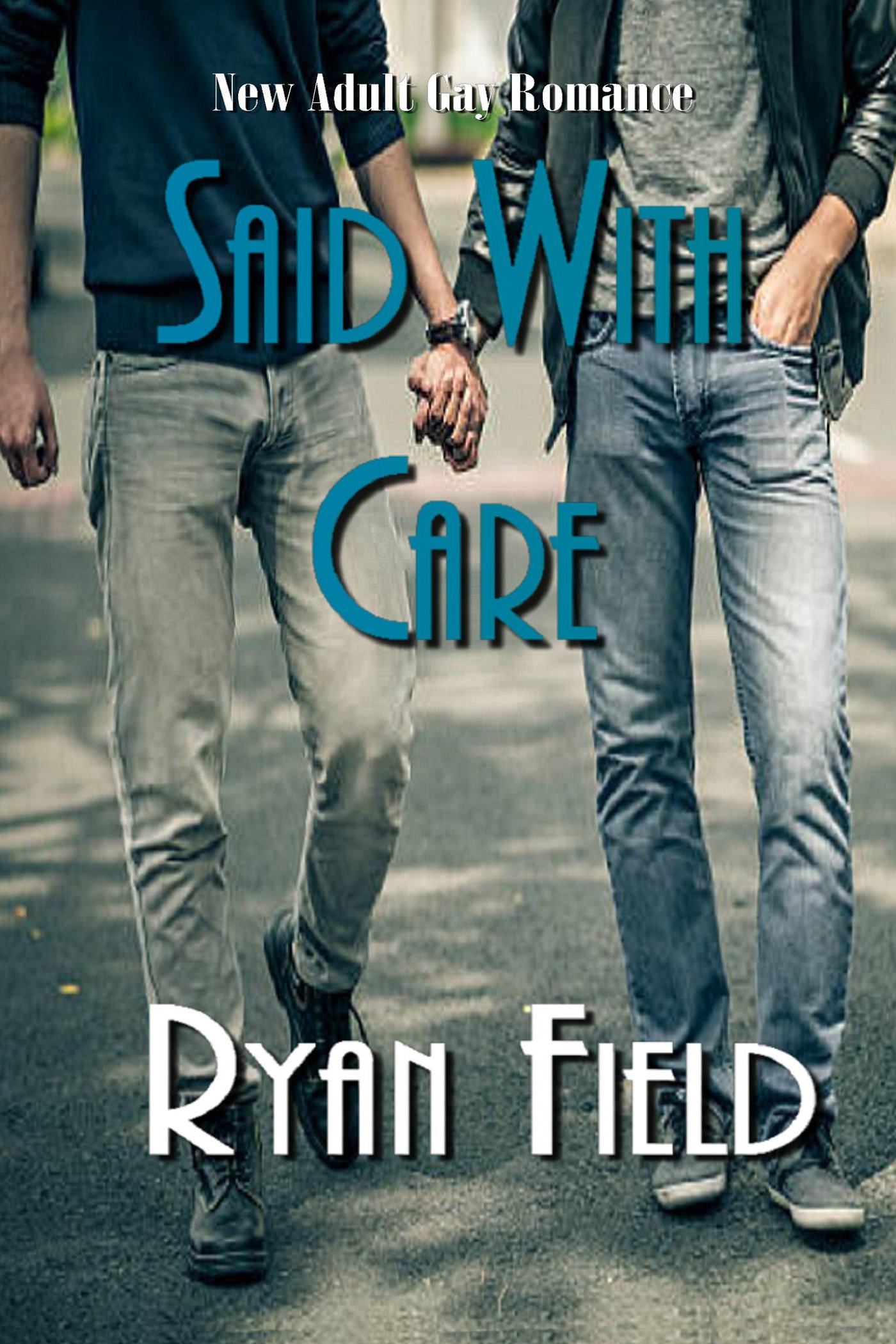 A PG Rated Gay Romance
Not All Gay Books Have Sex
In Their Prime by Ryan Field