Mobster On Tom Cruise's Sexuality
First, this is coming from a con artist and a "mobster." Think about that for a minute, a con artist and a "mobster." Who on this earth can you trust more than con artist or a "mobster?"
Second, I don't think anyone really cares anymore if Cruise is straight or gay at this point. I'm not being glib about that. Tom Cruise is from a generation where if you were gay and you came out you suffered the consequences.
But it's being talked about anyway.
Fratto claims Cruise was enamored with Fratto's criminal past — and he also appeared criminally straight, even to a professional con artist.
"Despite what rumors you've heard, I can vouch from firsthand experience that Tom Cruise is not a homosexual," Fratto admits.
Sexy Male Hula Hooper Goes Viral
Now here's something even more interesting than whether or not Tom Cruise is gay. It's about a hula hooper who posted something on social media and it's gone viral.
All that matters is that a hula-hooper has captured the attention of the fast-scrolling public for just a flicker of a moment, and all the context you could possible need (in this case virtually none) can be found in the hypnotic pendulum swing of this hooping virtuoso.
Ted Cruz and Masturbation
It's not every day you get two Cruise/Cruz's in the news…Ted and Tom.
I have to admit I don't fully understand this one. I saw it trending on Twitter the other day and I didn't bother to read more about it. I don't really care what Ted Cruz or anyone else does in private, but I must be in the minority. People just won't let this story die.
From what I gather, Cruz allegedly "liked" a bisexual porn tweet earlier this week, and then blamed it on a staffer. After that,  he allegedly got caught up in an awkward exchange during an interview with CNN's Dana Bash.
She pointed to an incident in 2007 when he was solicitor general of Texas and argued in favor of a law that banned the sale of sex toys claiming that Americans didn't have a legal right to masturbation.
His exact words at the time were: "There is no substantive-due-process right to stimulate one's genitals for non-medical purposes unrelated to procreation or outside of an interpersonal relationship."
You can read the rest here. I think it all comes down to Cruz telling us it's okay to get off now, but I'm not totally sure.
Said With Care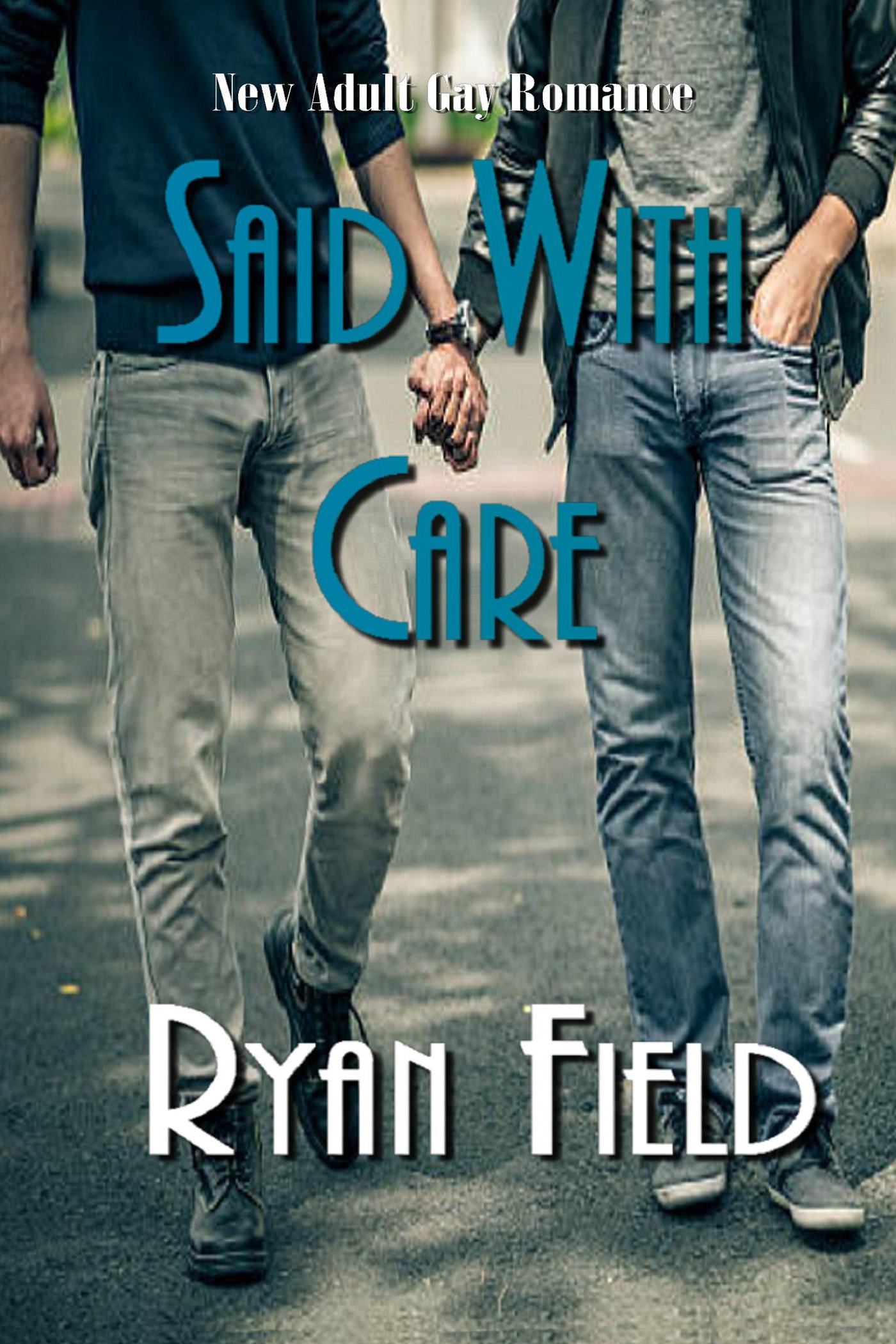 A PG Rated Gay Romance
Not All Gay Books Have Sex
In Their Prime by Ryan Field