RIP Edie Windsor "The Mother of Marriage Equality"
I've followed, and posted about, the fight for same sex marriage since the day I started this web site. And I truly believe that Edie Windsor was a modern day hero.
The Supreme Court struck down the Defense of Marriage Act in 2013 after Windsor sued the federal government for denying her an exemption from federal estate taxes following the death of her first wife, Thea Spyer. Windsor, who paid $363,053 in taxes, said in her case that the law unconstitutionally treated same-sex spouses differently from opposite sex spouses.
It feels like the end of an era, and I'm actually at a loss for words right now. There's more here.
RIP
His Nose Job Caused A Permanent Erection
This one confuses me a little. I'm a firm believer in plastic surgery. I actually had a rhinoplasty and it was one of the easiest things I ever did. They didn't even give me general anesthesia. I had a local and I was awake through the entire procedure. I didn't feel a thing either. They didn't even keep me in the hospital. I went home the same day. And the only side effect I had was that I could breath a whole lot better afterward.
Evidently, this guy had a totally different experience…
It was supposed to be a routine nose-job; instead, the procedure led one man to have a woefully long-lasting erection.
Neven Ciganovic was filming for a Channel 4 documentary about the ins-and-outs of cosmetic surgery. After the nose job, he wound up with priapism — a side effect that left the 45-year-old Croatian with an erection that wouldn't subside.
You can check this one out here.
Fashion Week: Sexy Runway Daddy
I've been seeing a lot of stories like this lately, and I'm glad. I like to see the focus balanced a little more, and not so focused on youth all the time.
Another New York Fashion week has come and (nearly) gone, and with it, all the typical youth&beauty sex appeal one would expect in the spotlight of a fashion epicenter.
There's more here. You can see a photo of the sexy runway daddy.
There are other photos. This year seems as though there's a lot more gender bending going on, and I find that refreshing, too. The rules for men have always been so strict it's almost as if men are forced to wear uniforms to prove their masculinity. (This is something I get into a lot in my book, Kendle's Fire…link below. My main character actually goes the limit questioning these rules and regulations about fashion and the way men are supposed to look.)
I've also seen a few things on social media about fashion week and I've shared them. But beware, a lot of people don't get the concept of these shows or the idea behind fashion week, and they will leave more than a few vituperative opinions that will leave you shaking your head…especially if they think that what they've always believed to be true about men's fashion and masculinity is being threatened with something new and abstract. They take all this so literally.
Said With Care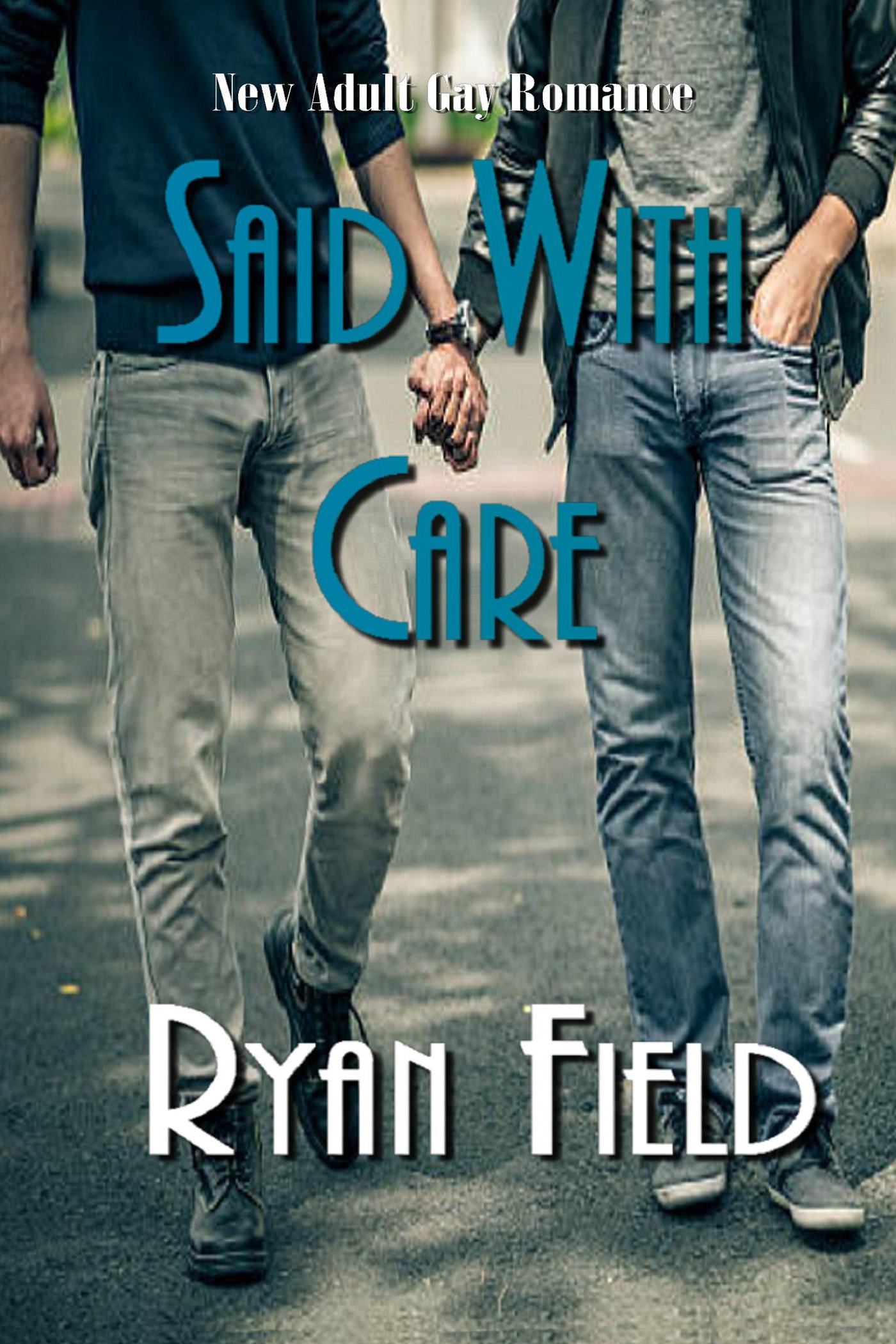 A PG Rated Gay Romance
Not All Gay Books Have Sex
In Their Prime by Ryan Field