Brian Austin Green Defends Son's Dress
I'd like to know just who decided on the dress code for men and women, and why do some people think that's the ONLY way to dress. And if you deviate from that gender defining dress code for even a second the dress code police come out in full force. It's a mainstream heteronormative mindset that has always passed me by…like processed foods, beets, and church.
At least things seem to be changing a little. Here's an article where Brian Austin Green defends his son wearing a dress.
In the interview, which you can watch below, Green says he doesn't care what people think or say.
'He's 4 and if we wants to wear it, then he wears it,' he commented in no uncertain terms.
'It's his life. They're not my clothes. Obviously I don't wear the nice stuff. I'm wearing shorts and a T-shirt.'
You can read more here. I can only imagine what the right wing dress code police have to say about this one. But the only way to shut them up for good is to keep talking about it, and challenging them, and telling them they are wrong.
Trump Administration Sides With Bakery
This isn't surprising. I think we all knew for certain that Trump was no friend of the LGBT community the instant he tweeted about a transgender ban in the military. That's just simple logic.
When the US Supreme Court reconvenes in October, they will hear the case of Masterpiece Cakeshop and Jack Phillips. In a new development, however, the Trump administration is siding with the Colorado bakery's right to discriminate.
Here's the rest. It gets into more detail about the entire case history, discrimination, and religious freedom. They also explain how the Trump administration is supporting the bakery. And it's scary.
Trans Women Helping Flood Victims
They've been experiencing serious floods in India's north-west, and trans women have been helping out with the relief efforts. Yes. We're talking about trans women in India, for those of you who don't know anything about trans people…but think you know everything.
A group of trans women came together in the affected Malda and North Dinajpur districts to lend a helping hand.
They have been collecting items for relief packages and then helping to distribute those care packages.
There's more here. It's interesting to note that these trans women are helping even though they face discrimination daily in India just like the US.
Ryan Field Books
Said With Care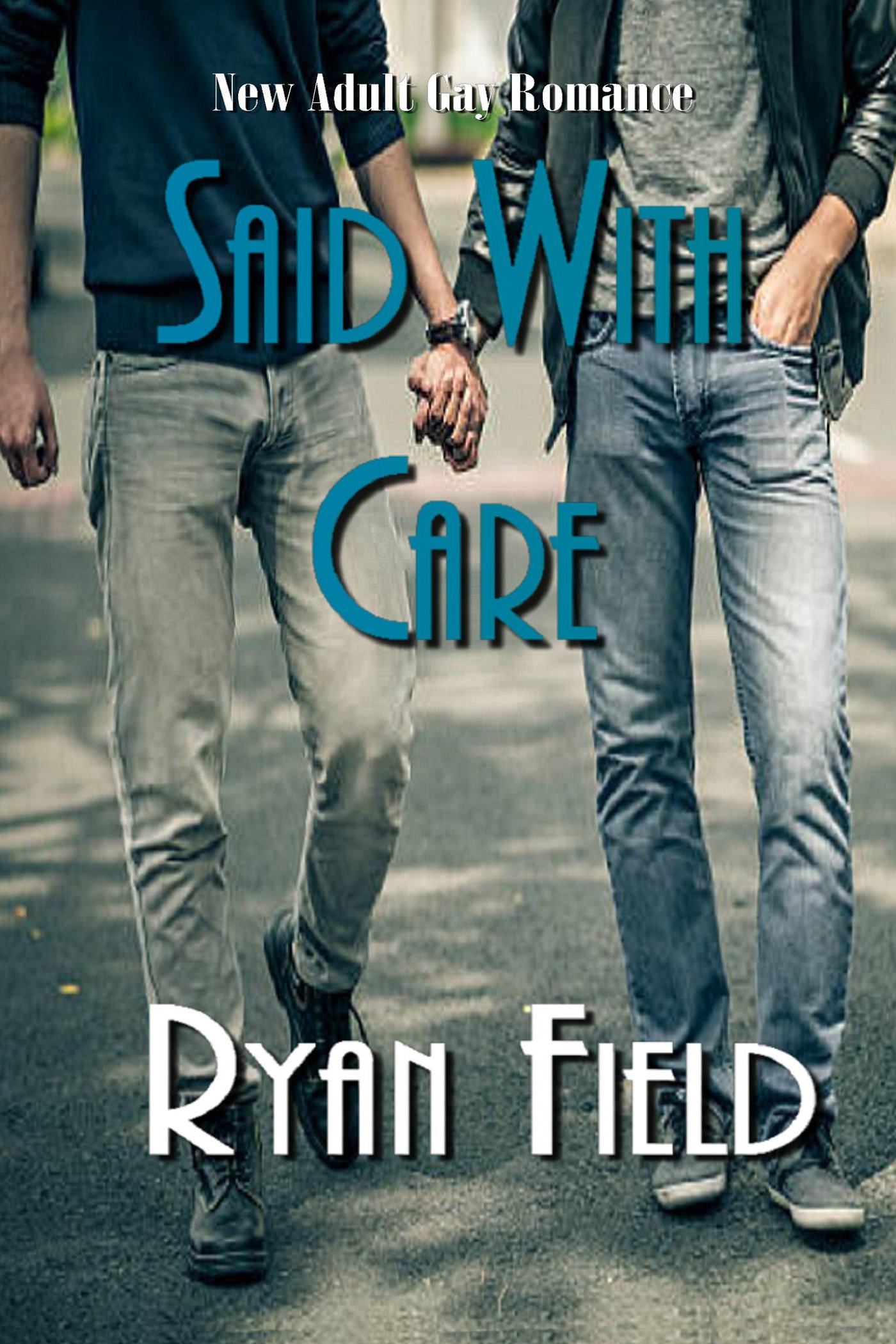 A PG Rated Gay Romance
Not All Gay Books Have Sex
In Their Prime by Ryan Field
Amazon