WTF Is A G0y and Why Do They Hate Anal Sex?

I wanted to post something really interesting because I'll be on the road all weekend. We're heading back to New Hope after spending the month of August in Palm Springs, CA. I have prepared posts set up because WiFi can be tricky when you're travelling.  
Prepare yourself for this one. Seriously. It's just as new to me as it probably is to you.
G0ys shun effeminate behavior because they thinks it's "cowardly." They also refrain from calling one another things like "girl", "bitch", or "queen." But their biggest hangup is anal sex. They don't believe in it because they think it's a "violent act" that represents "the ultimate form of sexual disrespect." 
Here's the rest. There's a long discussion on the comment thread. Frankly, I don't think they've been doing anal sex the right way.
Gay-For-Pay Porn Star Tyler Sky Dead
I think the specific reason this is titled "Gay-For-Pay" instead of just "Gay" is because Sky was a straight guy acting in gay porn films. It's a lot more common than you might imagine…gay-for-pay.
Freeman was discovered in New York on Sunday morning after suffering cardiac arrest. He leaves behind a wife and two children. His family says they are unable to afford a funeral. provide for the funeral for Freeman's body. As such, Freeman's brother has launched a GoFundMe Page to raise money to cover the cost of cremation and to have a goodbye ceremony.
Very sad story. You can read the rest here. 
RIP
The Piers Morgan Went To a GAY Bar Twitter Firestorm  
I use the term gay bar all the time here on the blog, on social media, and in real life. And I'm not going to stop using it either. Pay attention. This is important and you need to know it. If someone thinks me using the term gay bar is not PC enough, I really don't care. I'm not going to be policed that way by anyone, because the gay bar is as much about gay culture and gay history as Harvey Milk. So don't try to pull that with me any time soon.
With that said…
Nevertheless, terminally outrage-addicted Twitter users are getting all roiled and riled because Morgan made the point of referring to a bar as a "gay bar" rather than just, like, "a bar" or "watering hole," or "dive."
Here's the rest. I think a lot of this is really getting out of hand lately. And it's time we all started speaking up about it to these PC radical loons. As someone said in the comments, "stop trying to erase our spaces."
It is a GAY bar. Period.
Ryan Field Books
Said With Care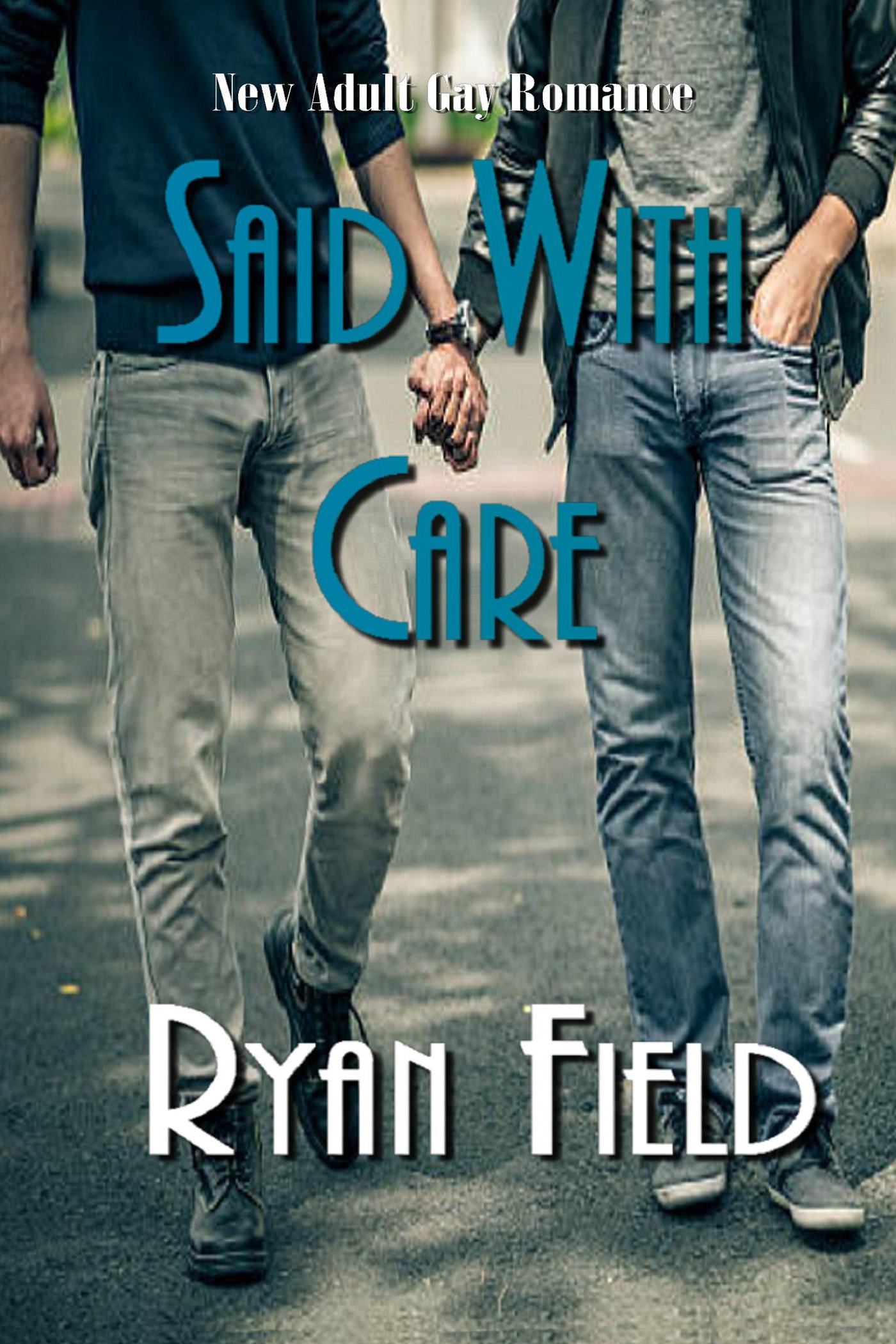 A PG Rated Gay Romance
Not All Gay Books Have Sex
In Their Prime by Ryan Field
Amazon