More On Trump's Transgender Military Ban

Sometimes it's hard to parse this one. We know, for certain, that Trump supports a transgender ban in the military. That's a given. He tweeted that openly and it's always going to be out there in writing.
Friday (25 August) afternoon, Donald Trump issued a memorandum ordering the end of transgender military service effective in 2018.
In short, it sounds as if Trump wants proof that if there are trans people serving in the military they won't cause problems. I'm not sure what that means because there's a lot of information out there already. And I have not seen one single argument yet that supports a transgender ban that can't be disputed easily.
Then there's this…
It is important to note, however, the memo also states 'the Secretary of Defense, after consulting with the Secretary of Homeland Security, may advise me at any time, in writing, that a change to this policy is warranted'.
There's been a lot of criticism about Trump's ban from all sides, calling it both discriminatory and "disruptive." And a good deal of this criticism for Trump's ban is coming from within the military as well as the American people.
You can read this in full here. It's one the better articles I've seen so far, and it's not too long or too complicated.

New Dungeons and Dragons Inclusive of LGBTI Identities
I see a lot of straight people I know frown at things like this. And many of these straight people claim to be friends of the LGBTI community, too. They think that because they "accept" us, and they are now willing to tolerate us being out there in the open, that's all there is to it. And we should be grateful to them for that.
But they never stop to think that the world is predominantly straight, or that LGBTI people have never had much content at all with which we could identify. Even the little bones they throw us, like Brokeback Mountain and Will and Grace, are so white-washed and filled with stereotypes half the time WE don't even know the difference. I think the worst offender is this one popular romance book review web site where they occasionally review white-washed gay romances that have nothing at all to do with gay culture, and, are written by non-gay authors. They make me cringe. It's a lot like the way they exploit Amish romances written by non-Amish people. Unfortunately, these book bloggers are straight and have the power, and that's not going to change any time soon.
So I'm thrilled whenever I see something like this…
Dungeons & Dragons, the fantasy tabletop game, has made sure its newest editions are more inclusive of LGBTI identities.

Dungeons & Dragons (D&D) was originally created in 1974. Now, over 40 years later, the popular game seeks to include people from all walks of life.
Queer Muslim Woman Running For Atlanta City Council
Here's a break from a lot of the hooded stereotypes I see so often these days on social media.
Atlanta, Georgia may be electing their first queer Muslim woman to their city council.

Liliana Bakhtiari, the daughter of Iranian immigrants (her father is first-generation and her mother is second-generation), has been politically aware from a young age.
You can check the rest out here. 
Ryan Field Books
Said With Care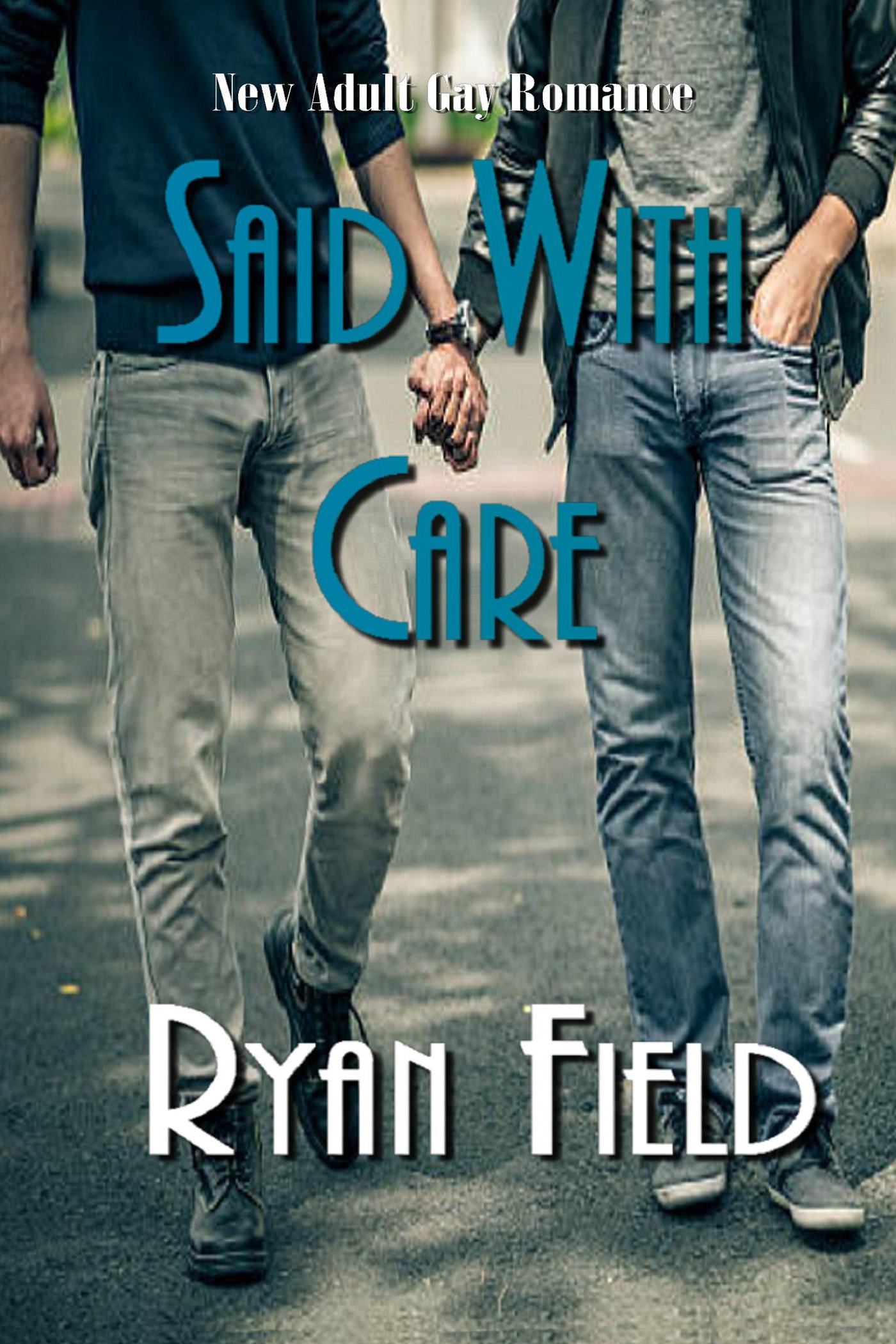 A PG Rated Gay Romance
Not All Gay Books Have Sex
In Their Prime by Ryan Field
Amazon